Many small- to medium-sized businesses have found that QuickBooks has been helpful in managing their accounting and auditing requirements. It has consistently remained at the top with the help of its cutting-edge bookkeeping tools and frequent improvements. Connecting your bank and credit card is the most fundamental function that enables QuickBooks accurately record and manage all of your financial transactions. It will be simpler for you to automate the transaction with speedy approval if you have an online bank account that effectively interacts with your QuickBooks banks feed (view) section. Time is saved and it operates from the account's top. However, you can download all of your banking activities into QuickBooks GL as a default copy or QuickBooks Online when they are updated automatically. The file contains bank statements. Make sure to read this article thoroughly to know the complete process for how do I import a QBO File into QuickBooks Online.
What is a QBO File?
You can use QuickBooks as accounting software for both your personal and business requirements. However, you must have your bank statements downloaded in order to do that. This is the point at which the QBO file is created.  A bank statement file for QuickBooks Online is known as QBO. When opening your bank transactions, QuickBooks uses this file. In essence, the transactions you open in QuickBooks are saved in the file you access online. All of the transitions from your online bank statement are downloaded into the QBO file. As a result, it is possible to infer that the QBO file contains an electronic statement from your bank that was obtained from the website of your financial institution (bank).
Why is QuickBooks Importing QBO Files Required?
For its accounting services, QuickBooks is well-known application. However, if you don't have any bank transactions or entries to manage and enter into the books, it won't be able to assist you.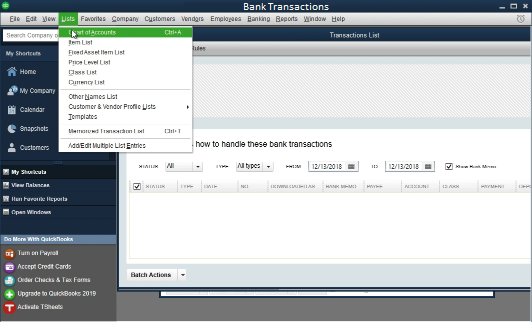 In light of this, when importing a QBO file, you will:
Give QuickBooks access rights to your account.
Not having to manually enter the data, which saves time and effort.
Be sure to properly update all of your books.
In the event that data is lost from either file, make the reconciliation process in QuickBooks considerably simpler and easier. (QBO or QuickBooks)
Avoid missing any reports or transactions.
Using QBO imported transactions, you may quickly review all of your costs in the books that QuickBooks will keep.
How Often Should QBO Files be Imported into QuickBooks?
This query is prevalent among users. The loss of data from your bank statements is not feasible, if that is what is worrying you. This is so because the information has already been downloaded as a QBO file and is already stored by your bank. You don't need to import the QBO file more frequently than once every month because the reports' basic term period (profit and loss statement, cash flow, etc.) is annually. However, the reports should be produced more often if you need them in a shorter amount of time.
Need Expert Help:-

Are you getting Import a QBO File into QuickBooks Online and don't know how to solve it? In that case, you must get immediate help from our QuickBooks experts by dialing +1-347-967-4079 the ReConcileBooks helpline number at any time.
How Do I Import a QBO File into QuickBooks Online?
The initial importing process differs slightly between Windows and Mac. Although the initial steps are different, the later parts remain the same.
The procedures you must take to import QBO files are listed below:-
For Windows Users
You need to search for the yellow strike icon before you begin importing. The virtual direct download feature is enabled if this icon is present. This is necessary since you do not want to import the file while new transactions are downloading. It may result in problems with imports as well as other things.
Read more information:-

Export QBDT Data to QBO Error
In the beginning, open the lists menu in QuickBooks
Next, move to the Chart of Accounts section
Moving forward if you spot a yellow strike icon
Alternately, go straight to the importing process
Select "Edit Account" by pressing the right mouse button
Press the option bank feed settings button
Next, select the options for deactivating all internet services
If the yellow icon still appears, repeat these procedures
The standard import process must then be followed
Web connect files can be imported via File > Utilities
Choose the QBO file you want to import
Select the current account and its data >>> Continue
In the end, review by selecting the transaction listings option.
For MAC Users
The yellow strike icon will be replaced by a blue ball in MAC. Both of them show the same thing, so the following steps must be taken to turn it off:
First, navigate to the lists menu
Chart of Accounts in Open Mode
Select the "Edit Account" with the right-click
Click on the internet settings tab
Then click on the "Save" followed by hitting on the "Ok" button
Observe the gear icon
Reply if it keeps happening
You will then need to follow the usual import process
Web connect files can be imported via File menu >>> Utilities
Pick the QBO file you want to import
Select the existing account and its data, then click on the Continue button
At last, review by selecting the option for QuickBooks desktop import bank transactions.

In Conclusion
Hopefully, this article covered the major information regarding How Do I Import a QBO File into QuickBooks Online. To know more about accounting software & best resolution of QuickBooks errors or any other functional glitches, you can easily reach the team of LIVE CHAT Experts to get better assistance with less delay. The team will dedicatedly be committed to serving your doubts all round the clock.
Frequently Asked Questions
What is the Process Involved in Importing QBO File into QuickBooks Desktop?
Initially, select the Web Connect Files by going to the File menu >> Utilities and Import. Next, select the download files and then choose the "Use an Existing QuickBooks Account" and Bank Name. And finally, click on the Continue button in order to import the QBO file into QuickBooks Desktop.
Is it Possible to Open QBO Files without QuickBooks?
Yes, you can. Just open QuickBooks Desktop, navigate to the company file, click on the file, select Open, look for the company file, and select Open once more. Change the file option to single-user mode, then click export, export the data to Excel, and then click on the "Ok" button.

What Exactly is QBO File Format in QuickBooks?

It is a file extension that is only used by the various QuickBooks products, editions, or versions to monitor the bank statements files.

Tags: